News update from the Department of Consular Affairs

: The Royal Thai Government promotes tourism with a 30-day tourist visa exemption scheme for Chinese and Kazakhstani Tourists starting from 25 September 2023 to 29 February 2024
(Click on the image to enlarge)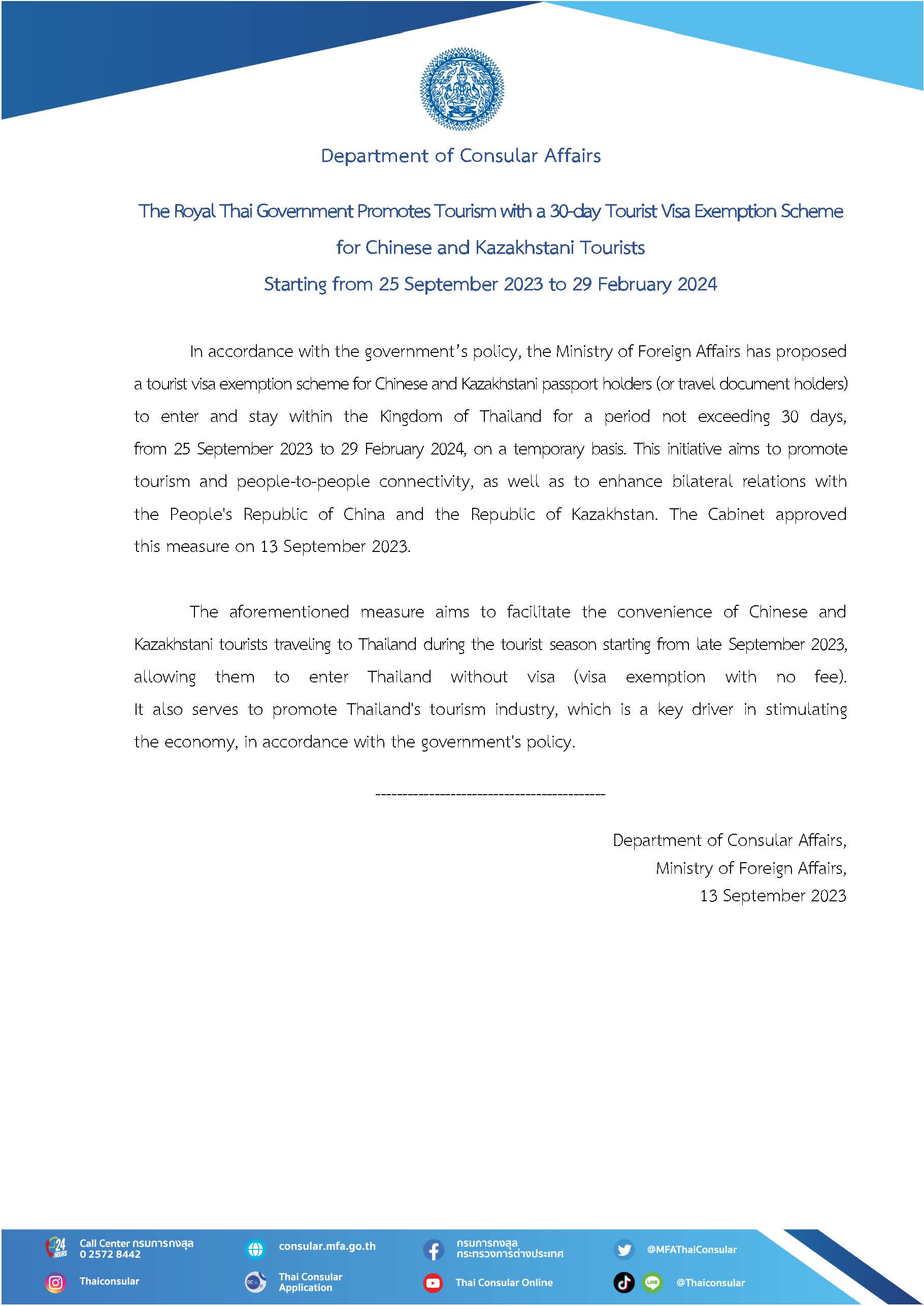 Notice
***Processing will be delayed if the above instructions are not followed. Failure to do so will cause a visa rejection/ delay. The Royal Thai Consulate-General in Sydney reserves the right to return all your submitted documents to your nominated address or refuse to accept your application.***
Remarks
The Royal Thai Consulate-General in Sydney reserves the right to request additional documents as deemed necessary as well as reject any application without prejudice.

The applicants must provide genuine documents and information. If the applicants are found to provide false documents or give false information, their applications will be rejected and be reported for further determination of appropriate action and future prohibition to enter the Kingdom of Thailand.

Visa processing fees are non-refundable regardless outcome.

Visa processing fee is subject to change without prior notice.